We could all use a break from the sun after a long day at the theme parks or lounging around by the pool. So, what's the best way to keep cool? Frozen treats, of course! In honor of National Ice Cream Day, here's a list of top five places in Kissimmee to beat the heat.
1. Abracadabra Ice Cream Factory
From liquid to creamy goodness right before your eyes! Abracadabra located in Downtown Kissimmee, is one of the most popular ice cream stops in the area. Using liquid nitrogen to freeze your ice cream creation within seconds, temperatures reach -328 degrees below 0. Choose a flavor or create your own and watch your flavor of choice flash freeze right before your eyes.
Where: 520 N Main St, Kissimmee, FL 34744
Shaped like an ice cream cone, this iconic roadside parlor is always a hit with the little ones and adults alike! From classic cones and twirls to waffle tacos and banana splits, Twistee Treat is Central Florida's favorite ice cream.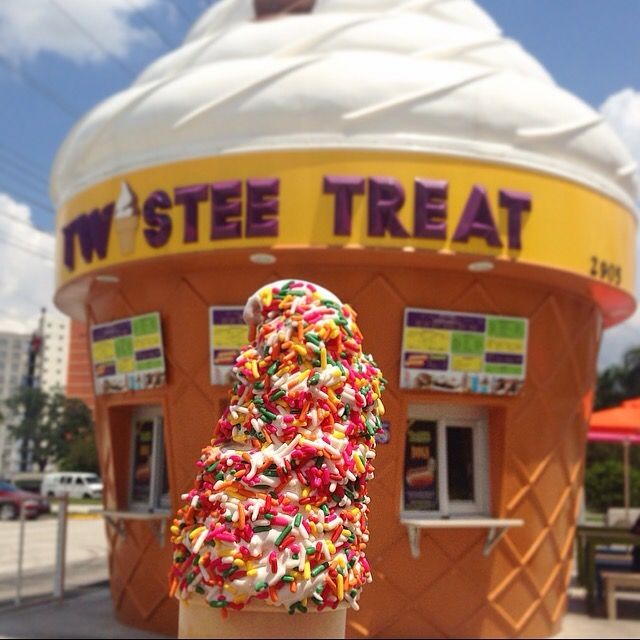 Where: 2905 W. Parkway Blvd, Kissimmee, FL 34747
3. Dippin' Dots
Everyone remembers their first Dippin' Dots experience - the chill of the first bite and the explosion of flavor as the dots begin to melt. If you haven't tried this ice cream of the future, you are truly missing out! Located just minutes from Walt Disney World, Dippin' Dots offers a variety of flavors. Stack your favorite flavors in any order you want for LOL - Lots of Layers!
Where: 5487 Irlo Bronson Memorial Hwy, Kissimmee, FL 34746
4. Kilwin's Chocolates & Ice Cream
The smell alone will drag you in! Grab a waffle cone with a scoop of your favorite flavor and enjoy the picturesque views of the town of Celebration.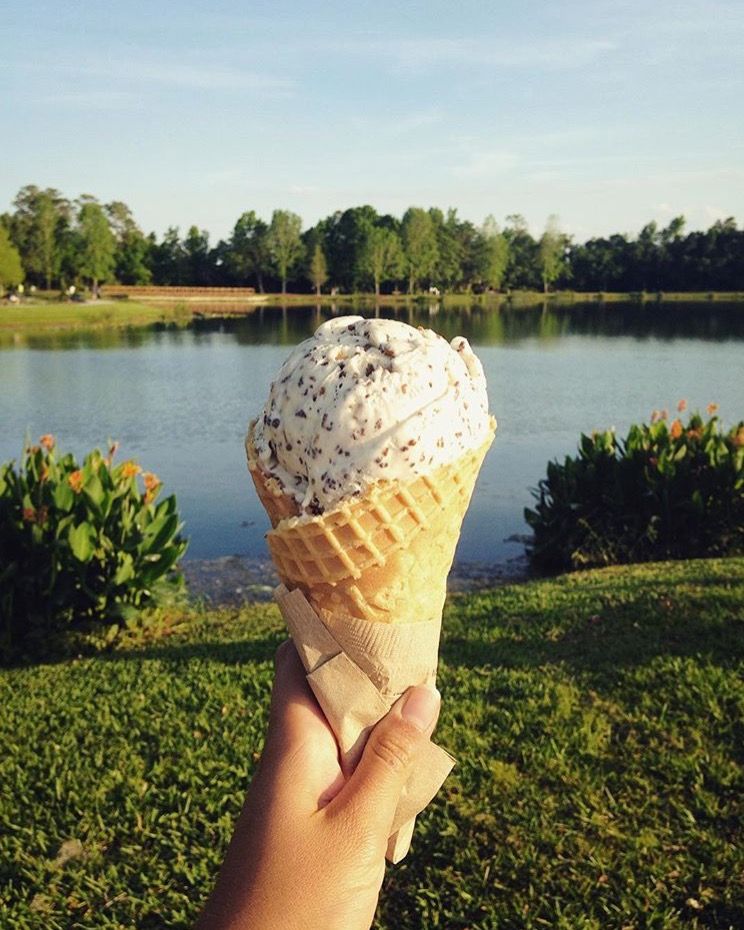 Where: 671 Front Street., Celebration, FL 34747
5. El Tenampa Mexican Restaurant and Market
Paletas (päh-leh-tähs), or Mexican popsicles, are the perfect treat to beat this Florida heat! Made with real fruit and cream, El Tenampa in Kissimmee offers a variety of flavors and assorted colors. From mango and coconut to oreo and strawberries and cream. Made in house, whole fruit is sliced by hand and then gently blended with the cream, leaving chunks of fresh fruit for a crunchy bite.
Where: 4565 W Irlo Bronson Memorial Hwy, Kissimmee, FL 34746