Snap a pic outside the Medieval Times castle
Even if dinner theater isn't your thing, it's fun to swing by the Medieval Times castle to snap another perfect Instagram shot in front of the drawbridge of this classic castle, complete with towers and colorful flags fluttering from the battlements. Inside, knights zoom toward their opponents on mighty steeds, jousting in hopes of becoming the King's Champion. Monarchs may not rule America, but at Medieval Times, royalty reigns. Immerse yourself further in the past at the Medieval Village, a re-created 12th-century village that displays authentic antiques from hundreds of years ago.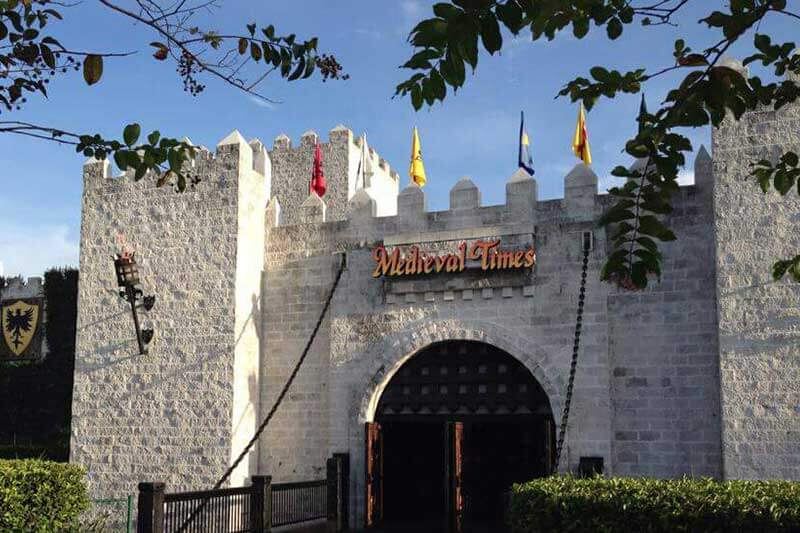 Kissimmee is full of experiences that remind you of jolly old England without leaving the country, which is brilliant. If you fancy a go, explore and have a smashing time. Cheers!