Disney's Animal Kingdom® Theme Park
Walt Disney created a world of magic and imagination, but he also had a passion for nature conservancy. In this spirit, Disney's Animal Kingdom® Theme Park, located in the Walt Disney World® Resort, was born. An accredited zoo and aquarium, Animal Kingdom cares for thousands of animals, from alligators and bats to animals you may never have seen, like an okapi and a golden pheasant.
For a little adventure, hop on an open-air truck and take a safari to see lions, rhinos, elephants, cheetahs, giraffes, hippos, and more roaming free on 110 acres. Also, make time for the Maharaja Jungle Trek, which mimics an Asian forest where you will find animals like tigers, monkeys, flying foxes and Komodo dragons.
There's a lot to see, but also a lot to learn. Rafiki's Planet Watch is dedicated to teaching about endangered species and habitat conservation, and even shows you how to help in your own backyard. If one of your kids is dreaming of becoming a vet, they'll adore Conservation Station, a veterinary clinic where you can watch real animal care procedures and ask questions.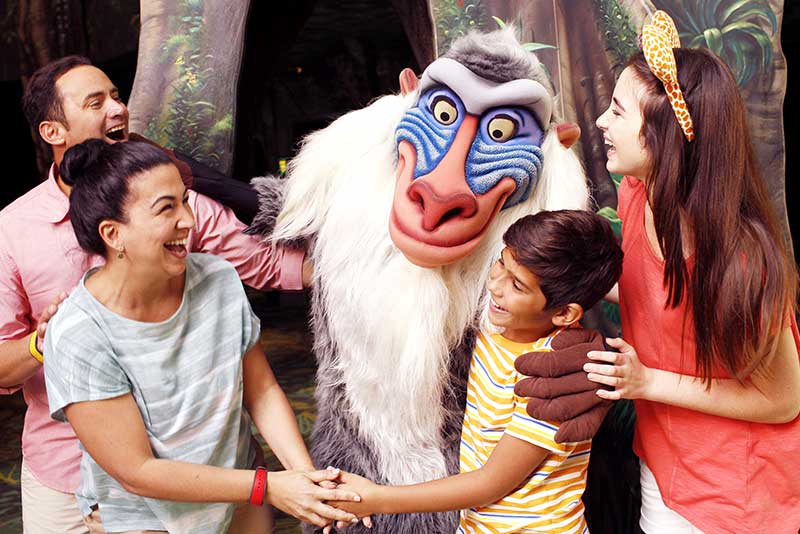 ©Disney